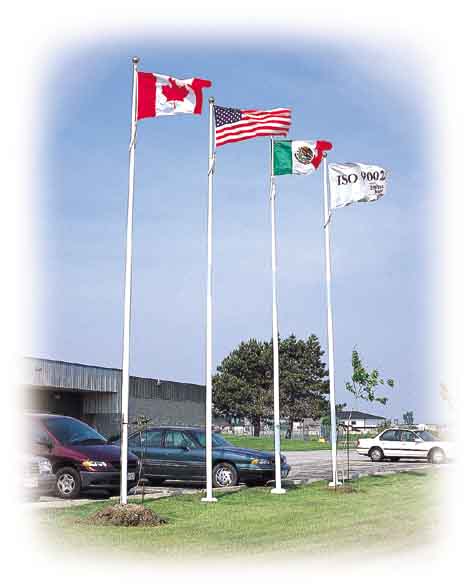 Narroflex Inc, established in 1987, is a highly diversified and innovative manufacturer of narrow fabrics in North America. Narroflex is an ISO 9001-2008 certified company with full manufacturing facilities in Stuart, Virginia, USA.
We produce a full line of high quality narrow fabrics, which conforms to NAFTA and CAFTA-DR regulations for Mexico and the Caribbean Basin. Our office and warehouse distribution centers in Stoney Creek and Stuart are set up to provide quality service to both big and small account across North, South and Central America.
At Narroflex we place a strong emphasis on keeping abreast with the latest technological developments and trends in our business. We are committed to provide our customers with quality, innovative and value-for-money products that generate the best outcomes. We are also prepared to exert every effort in rendering excellent services to meet the varied and challenging needs of our end-users. Our vision, hard work and dedication have enabled us to accomplish these goals with confidence. We proudly believe that with our expertise and persistence in our quest for quality services, Narroflex can cater to all your needs and requirements by offering you the best products and service you can ever get in the narrow fabrics trade.