DRAW

CORDS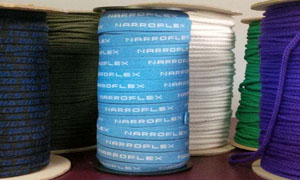 To meet the diverse requirements of our end-users, Narroflex manufactures a wide variety of flat and round cotton, nylon and polypropylene cords. For convenience and option, the cards are available on spools, cut lengths with air packed and tipped finished capabilities.
KNITTED

ELASTIC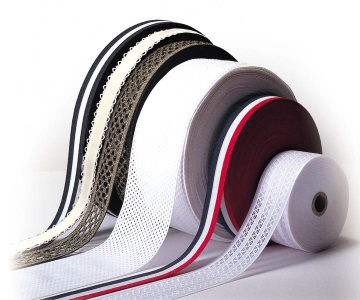 We produce a complete selection of knit elastic from 1/8" to 19" in width to meet the varied requirements of manufacturers of garments, active wear, intimate apparel, swim wear, foundation wear, undergarments, motive accessories and medical soft goods. Narroflex products are currently being used in a variety of applications – ranging from the lingerie to the furniture industry.
Woven Elastic: – Our woven elastic products range from 1/4′ to 14" in width. Narroflex products are used in foundation and intimate apparel, active wear, suspender and belt, sporting goods, swimwear and mechanical industries. We also carry a full and innovative line of jacquard name elastics and non-elastic tapes. Our products have been used by manufactures of his/her garments, suspender trade, sporting goods and medical support products.
Woven Webbing & Tape – These are made from natural or synthetic materials meeting military and industrial specifications.
DYE

HOUSE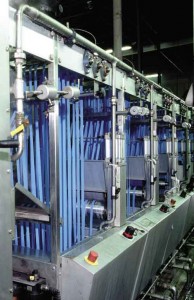 Our chief chemist and his specialized team closely watch the concerns of our customers in regards to color matching, fastness and stability. We have employed the most efficient and stateof-the-art coloring technology for the dyeing of man-made, natural or mixed fibers. Computer color matching equipment helps us maintain a high professional standard of consistent color matching for your quality products. We are adapting to the "Road to Zero" concept and consistently strive to use environmentally friendly dyes and chemicals.
LAMINATION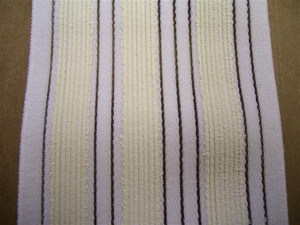 We are equipped to process natural latex rubber lamination on narrow fabrics for medical application and Sport Apparel.